Gold award for SIXT at the 2023 Mobility Awards
Athens, 16 June 2023 – SIXT, a member of the MOTODYNAMICS Group, received an important distinction in the context of the 2023 Mobility Awards, organized by Boussias Communications, winning 6 of the most important awards of the evening.
More specifically, this year SIXT was awarded with 2 Gold awards in the Innovation in Risk Management and Innovation in Customer Service categories, while it was also awarded with 3 Silver awards in the Innovation in Remarketing, Eco Initiative and Innovation in Accident Management categories. The highlight of the evening was the Mobility Company of the Year award won by SIXT.
Being faithful to its vision of constant evolution and transformation, SIXT offers integrated and innovative solutions, transforming mobility into a unique experience for all. In addition, its skilled staff are at all times by the side of customers in order to serve them and make their lives easier, wherever they are.
All they have to do is choose one of its service offerings: SIXT Rent a Car, SIXT Plus (+) or SIXT Leasing. In addition, everyone has access to the benefits of renting a commercial vehicle through the all-new SIXT Rent a Van service.
"2022 was undoubtedly an amazing year for SIXT, a year that enabled us to implement the plans and actions that were impossible to carry out in previous years, amid a pandemic. For the results of these actions we were awarded and we warmly thank the jury. At SIXT, our motto is EXPECT BETTER, so rest assured that 2023 is expected to be even better", said Mr. Livaditis, Head of SIXT Greece.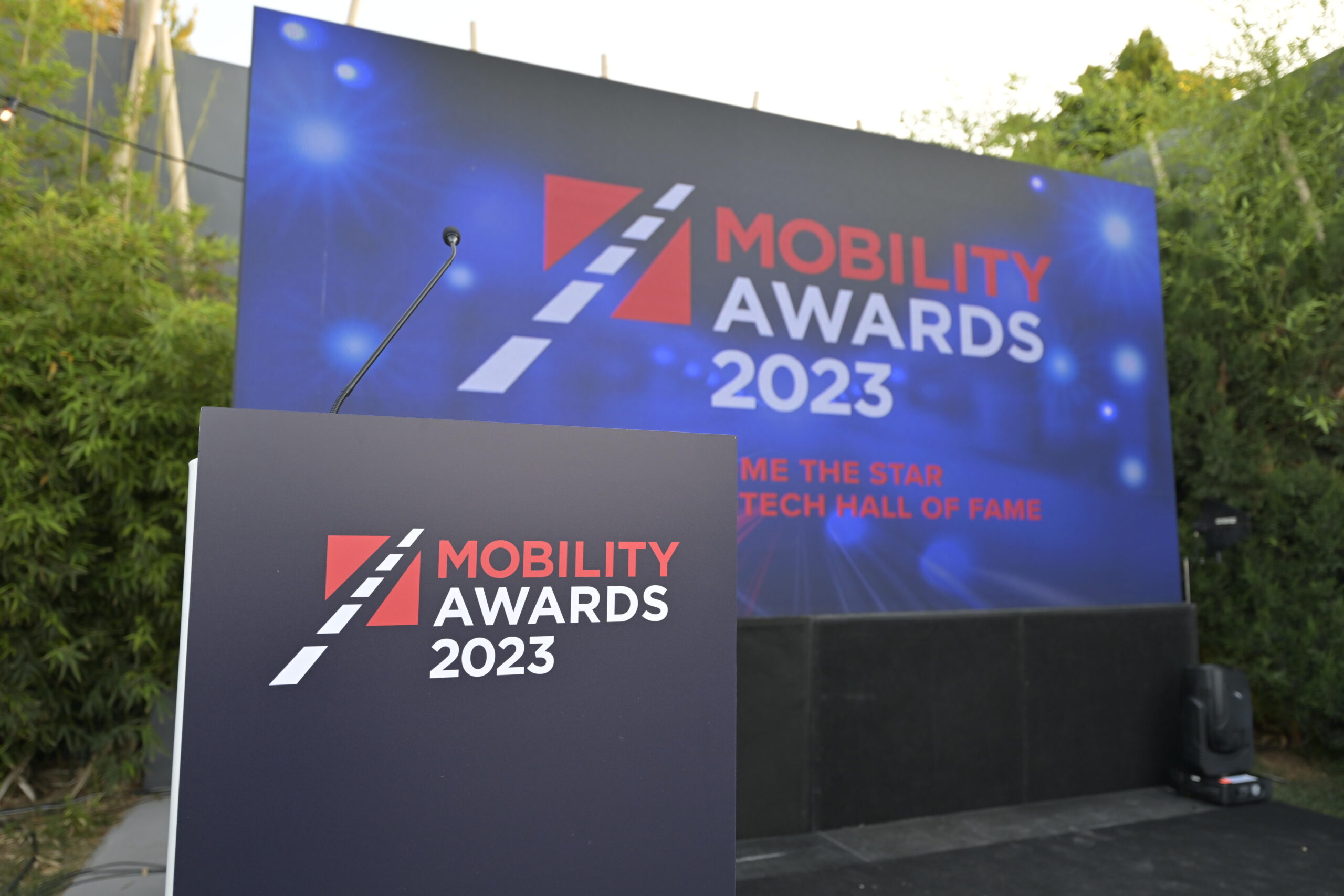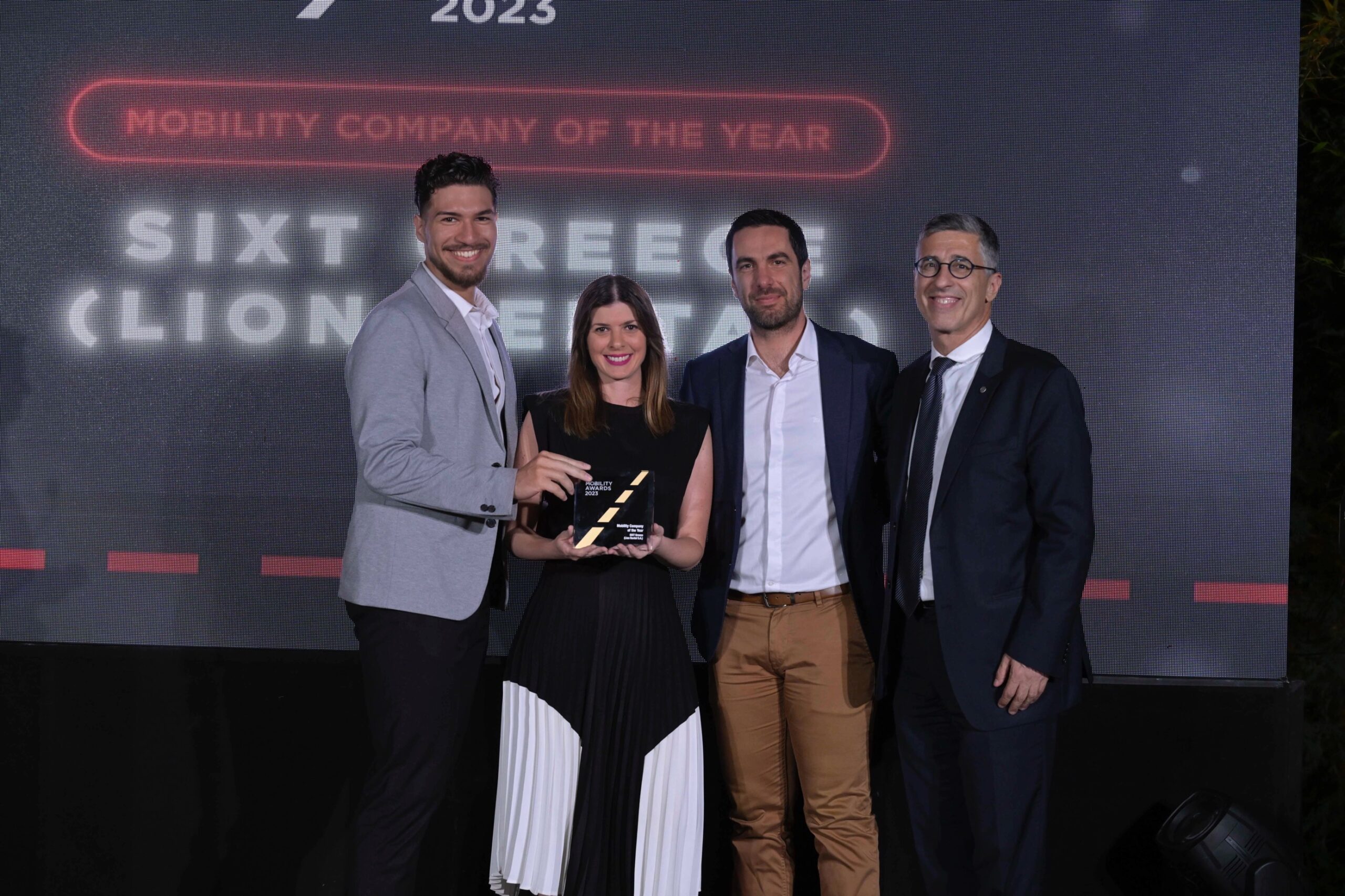 The Mobility Awards 2023 were organized by Boussias Communications, rewarding the innovative practices, technologies and applications of businesses and the broader automotive industry. The glamorous award ceremony took place on Wednesday, June 14 at  HOUSE 124, in the presence of many executives from the automotive industry.
A few words about SIXT
SIXT is one of the world's leading mobility service providers of both short-term and long-term car rental, for companies and individuals. In Greece, SIXT has a presence since 1998. In December 2018, MOTODYNAMICS SA Group acquired 80.5% of Lion Rental SA., while in April 2023 it acquired the entire company, leading the SIXT brand into a new era. With stations in the largest airports and major tourist areas, SIXT is leading the developments in the industry, offering a wide range of vehicles (sportscars, sedans, SUVs, luxury vehicles, pick-ups, EVs, etc.).
For more information, visit: www.sixt.gr
A few words about MOTODYNAMICS
MOTODYNAMICS S.A. is the dealer of YAMAHA MOTOR Co. Ltd. in Greece, Romania and Bulgaria, and of PORSCHE AG and SIXT GmbH in Greece. It is also involved in the retail sale of Yamaha products through the Motodiktio, while representing leading brands of accessories and clothing for the rider. Listed on the Athens Stock Exchange since 2005, MOTODYNAMICS currently has more than 300 employees in 24 locations. Its turnover rose to EUR 132 million in 2022.