Sixt expands its Greek network.
The new branch will be operating in Paros at the 10TH klm of the regional road of Paroikias-Alikis near the airport. The new modern branch will be the latest addition to the already strategic presence of Sixt at Greece's biggest airports and major touristic destinations.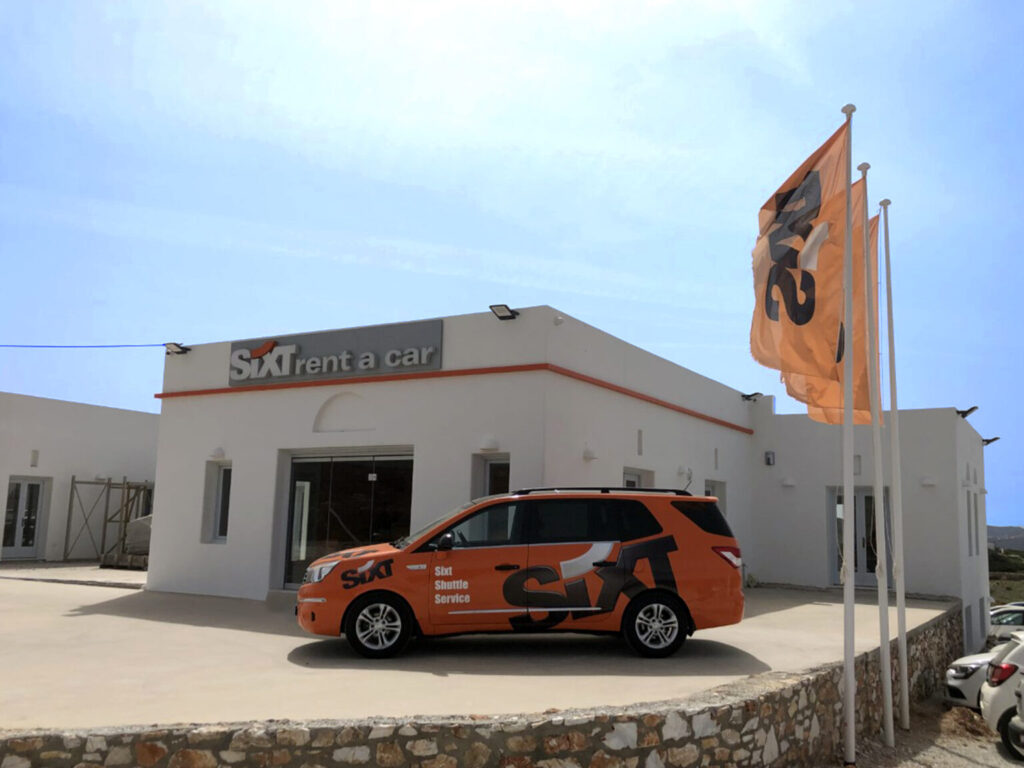 SIXT services:
Short term rental, SIXT Rent a Car
The Sixt Rent a Car service is the most ideal solution for every person in need of a vehicle for only a few days. Sports cars, Sedans, City cars, Luxury cars, Pick-Up trucks and Vans are only some of the vehicles founded in our fleet for your quick and comfortable transportations, stress-free vacations and business needs.
Monthly Lease service, SIXT+
The service SIXT + is the best solution for both businesses and individuals, as you have the option to lease for as long as you wish for and pay a fixed monthly subscription. With SIXT+, you can truly feel the SIXT driving experience in the best way possible!
Long-term Lease service, SIXT Leasing
The SIXT Leasing service, is the smartest long-term lease solution. The driver pays a fixed monthly subscription for his brand new car while SIXT deals with all ownership issues and expenses that may occur. Simple as that! This eases the burden of loan applications, installments payment or investing sizeable capital.