We support the young generation and their innovative ideas!
The Chairman & CEO of MOTODYNAMICS Group and member of the Board of JA Greece, Mr. Paris Kyriakopoulos, participates this year as well in the institution 'Inspirational Mentors' of the non-profit educational entrepreneurship organization 'Junior Achievement Greece'.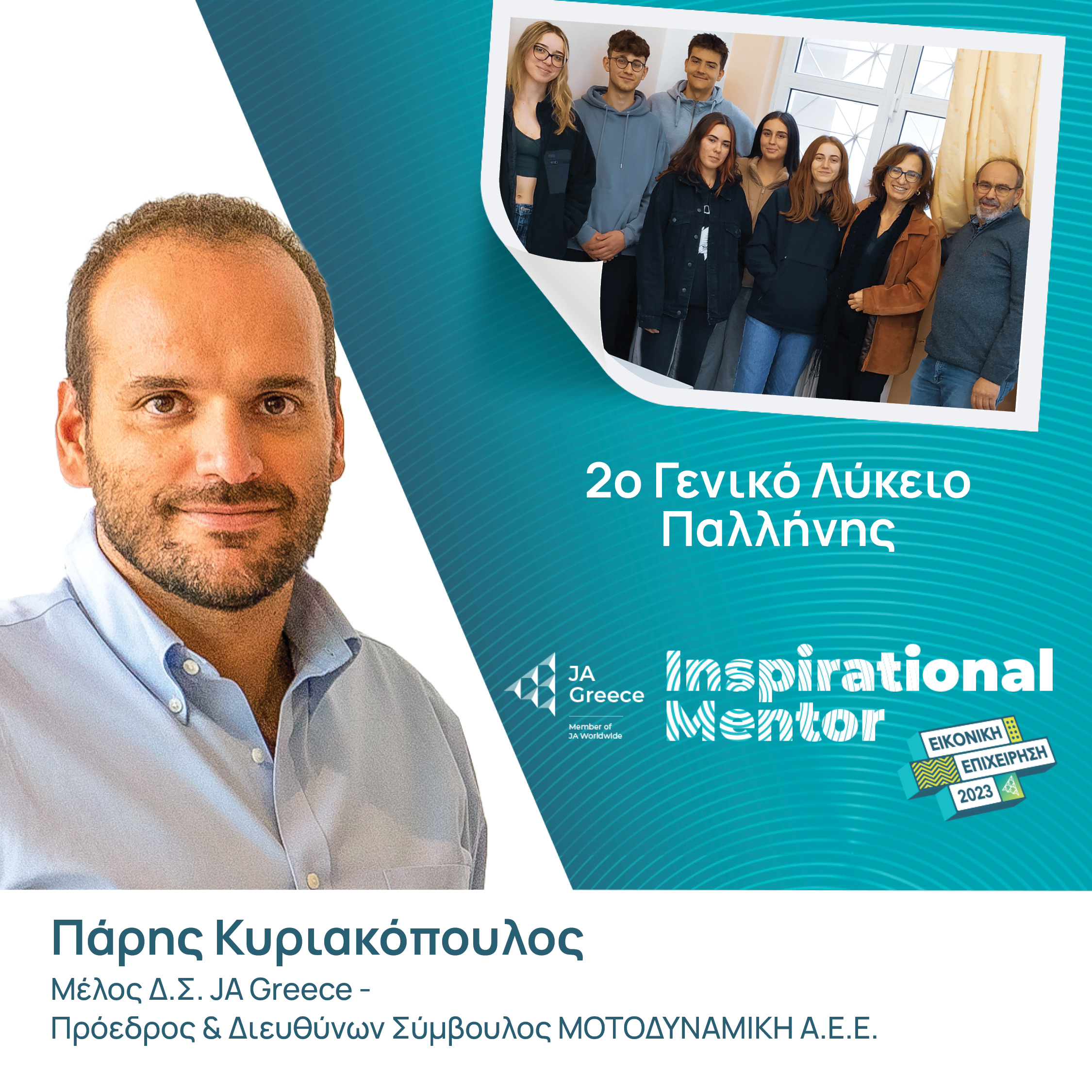 The 'Inspirational Mentors' institution aims to guide and inspire students throughout Greece who wish to create their own startup through the 'Virtual Business – Company Program' competition. The competition is held for the 4th consecutive year under the auspices of H.E. the President of the Hellenic Republic Katerina Sakellaropoulou.
Paris Kyriakopoulos, as Inspirational Mentor at the 2nd General Lyceum of Pallini, held the first meeting and met with the group of students and shared his own professional course & the challenges he faced. As part of the program, students will have the opportunity to present their business idea, receiving active support & guidance from Paris Kyriakopoulos.